Labor Day and Your Home Business

For most people, Labor Day signifies at day off from. A cool three day weekend, followed by a 4 day work week or 4 days of school. I remember working from holiday to holiday and didn't really care why I had a day off, it was a just a day off. After doing some research, Labor has everything to do with your Home Business. You're going to totally dig this.
The First Labor Day.
The first Labor Day was September 5th 1882 by the Central Labor Union in New York. Over the next several years, it was adopted across the United States. By 1894 a total of 23 States had adopted the holiday to honor workers. By June 28th of that same year, it Congress passed an act making the First Monday in September of each year a legal holiday.  
Why Labor Day.
Labor Day was created to honor the dedication to the social and economic achievements of the American workers who contributed to the Strength, Prosperity and well-bring of the United States of America.
How does Labor Day Affect Your Home Business?
Are you aware that it's September? I ask that as a little joke but, not really. We tend to continue with our heads down, moving forward, growing each day with small victories each day.
Freedom!
As we celebrate today, what Freedom are you looking to create with your home business? For most, success and freedom revolves around money. As we move forward, we link money to a level of success. While money is definitely important, there are other aspects to what we do on a daily basis.
There is another aspect of imprisonment. It's the prison that sits between our ears. On your journey to success, assuming that's what you want, you will run into personal development audios and video.
As we move down the entrepreneurial road, you'll hit those road blocks….Mostly the doubt and belief roadblocks. True Freedom comes when you know you can accomplish anything.
Your Turn.
What are you doing today to celebrate you?
Labor Day doesn't exclude you because you don't own a brick and mortar business. You are a business owner. I'm not telling you to take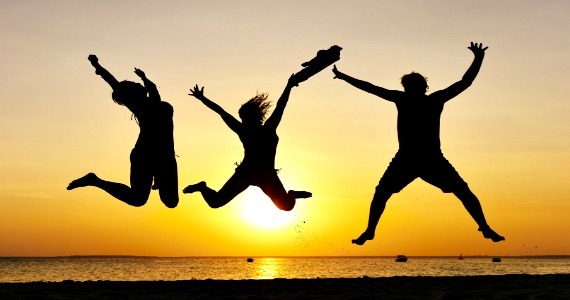 the day off, I'm telling you to celebrate you and your accomplishments.
In the paragraph before, we spoke of Freedom.
Take stock in what you have achieved in your Home Business over the last 12 months.
Relationships
Family Accomplishments
Business Growth
Personal Growth
Who You've Impacted
Business Growth
Lastly, Financial Growth
You are the center of your business, carrying all the pressure on your shoulders, take a couple minute for You and comment below One or More of your accomplishments.
"The Authentic Marketer"
239-370-7902
Steve Krivda
Sckrivda@gmail.com
PS. How Would You Like To Start Attracting the people
You want to work with!  Let Me Show You Exactly How
You Can Do This And More In My Complete Home Business Handbook.
Yours Free At SteveKrivda.com/HBH
Follow The Same Simple Step by Step Process.
I used these strategies to grow my business by 100 in 12 months.