Grow Your Business on Facebook With Video Ads

It's obvious when it comes to social media, that Facebook is the giant. With the understanding that people come to Facebook and Social Media to be social. To see what their friends are up to and to share what they are doing. This must be on the forefront of your mind as you Grow Your Business on Facebook, using video ads. With Facebook videos and ads becoming prevalent, you, as a marketer, must do something to stand out.
How To Capture Your Audience: According to Nielsen research, up to 47% of the value in a video campaign was delivered in the first 3 seconds, while up to 74% of the value was delivered in the first 10 seconds.
What to do?
Using a Dazzling Thumbnail will cause your audience to stop that hyper speed scrolling wheel on their mouse. Put some thought into this. I love Google Images for ideas. Start with a broad search and pull something you can create. Jump on Canva.com and create something masterful. This is your hook.
You "Copy" in your Ad must be interactive and eye catching. It's a good idea to ask a question that causes a 'Lack' in their marketing, home, family, life, etc… Follow up with a Relief to that 'Lack' directing your audience to your video ad.
Remember The Silence: Videos automatically play as your scroll through Facebook, with no sound.
There are a couple options here. You can create the video yourself. If this is the case, wear some vibrant colors contrasting with your back ground. Avoid darker colors as they tend to blend.
You can also use graphics. Communicate using graphics and props (good idea to hire this out). Fiverr or Odesk are pretty cool for that. Use text big enough to get attention. Your words are going to need to be loud and strong enough to pull that targeted audience in, in the first 3-10 seconds.
Test, Learn and Implement: All ads are not created equal. It's important to experiment with your target market and how your niche reacts.
For instance, if you are looking into mainly Mobile Ads, it might be a good idea to use different frames. Mobile is mostly square, you can use the square frame. You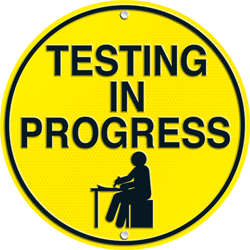 can literally test anything. From text, to background, text, to props, etc…
Test lengths. The length of the video depends on the topic. If you're a great presenter and story teller, then there's a good chance that you'll keep the attention of your audience. With our short attention society, a video ad may be best served 30-45 seconds. That being said, I've been on video ads that have lasted 5 minutes, packed full of value. Choose your length according the value in video.
Facebook ads can be frustrating, especially if you're not getting the results you expected. I would stay closer to $5 ads and scale up from there. Play around with a pay per click and pay per impression. You can definitely expedite the growth of your business on Facebook, using ads. Running ads can be your best friend, if you have the right tools. In this training you'll learn how to generate $.25 leads. 
"The Authentic Marketer"
239-370-7902
Steve Krivda
Sckrivda@gmail.com
PS. How Would You Like To Start Attracting the people
You want to work with!  Let Me Show You Exactly How
You Can Do This And More In My Complete Home Business Handbook.
Yours Free At SteveKrivda.com/HBH
Follow The Same Simple Step by Step Process.
I used these strategies to grow my business by 100 in 12 months.